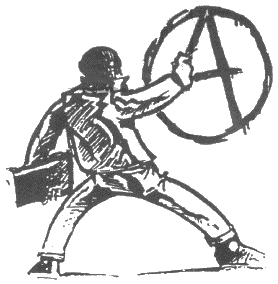 Students and faculty arrived on the school campus Wednesday to three messages spray painted on the side of the two-story Performing Arts Center building in huge red and black letters.
The phrases that were painted on the wall were: "The end is here, resist it;" "Over 3,000 dead in Iraq. Whoose next;" and "Imagination is more important than knowledge."
Two anarchist symbols were also painted on the building.
http://www.sunherald.com/218/story/957666.html